Eaton's Neck is a peninsula on the North Shore of Long Island surrounded by the waters of Long Island Sound, Duck Island Harbor and Huntington and Northport Bays.
The Corporation shares "The Neck" with the Property Owners of Eatons Neck Beach (POENB), the Village of Asharoken, a private estate previously owned by Henry Sturgis Morgan, the Eaton's Neck Fire Department (ENFD) and a US Coast Guard Station and Lighthouse. On the western end of Eaton's Neck is Hobart Beach/Sarah H. Ruppert Water Bird Park Preserve, a public beach and bird sanctuary owned and maintained by the Town of Huntington.
Although Europeans have been present on Eaton's Neck since the 1600's, the greatest growth occurred in the 20th century; especially after World War II. Many families were drawn to the area by its natural beauty, proximity to the water, large building lots, and a lack of retail establishments.
The historical documents included in this section give a fuller description of the history of both Eaton's Neck and the Corporation. The pamphlet written in 1956 by Miss Mary Voyse provides a snapshot of life on Eaton's Neck through the 1950's. A Brief History of the Eaton Harbors Corporation, celebrating the 75th anniversary of the Corporation, prepared by Edward A.T. Carr, provides a historical and pictorial record of the EHC through 2002.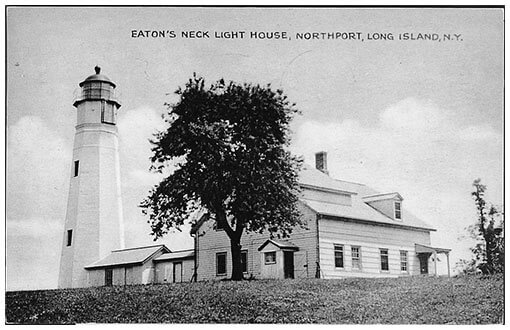 Download Our Historical Documents Here